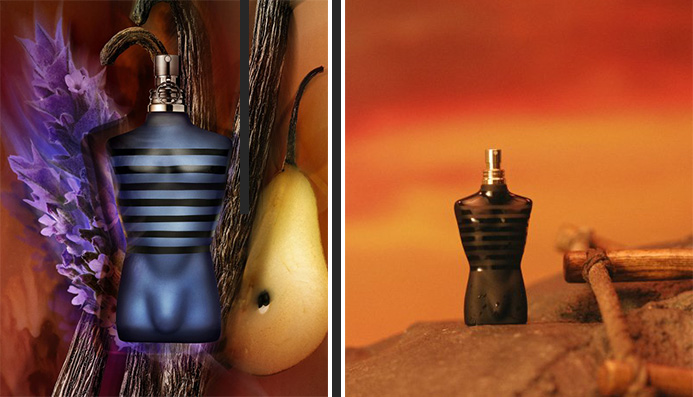 Jean Paul ultra male is a seductive scent that has been out there for some time. After its release, it became so popular worldwide, especially among party lovers. It is known as a club fragrance.
Nobody in the fragrance industry disagrees with the fact that the ultra-male is a seducer when it comes to fragrances. It is a sweet scent that almost everyone loves.
However, lately, Jean Paul released the le male le version of it, and since then there's been a debate about which is a better option.
So, to put an end to the debate, I decided to compare both fragrances and find out which is better in terms of smell and performance.
This article is all about Jean Paul le male le parfum vs ultra male.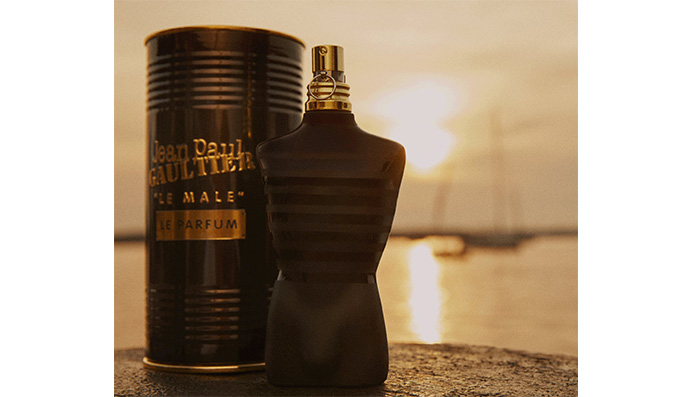 Before you start reading the article I want you to know that, I have samples of both perfumes, I have also asked my girlfriend to find out the girl's perspective.
Moreover, I have also looked at the reviews on google to dig out more about both fragrances.
So after all that I will give you the final verdict so that you will be more clear about which is a more appropriate option for you. 
Notes
Top notes are Pear, Lavender, Mint, Bergamot and Lemon; middle notes are Cinnamon, Clary Sage and Caraway; base notes are Black Vanilla Husk, Amber, Patchouli and Cedar.
Top note is Cardamom; middle notes are Lavender and iris; base notes are Vanilla, Oriental notes and Woodsy Notes.
Smell
If I have to describe the fragrance of Jean Paul Gaultier ultra male then it is a sweet, fruity, and powdery smell. Usually, it is considered a sweet scent that is loved by everyone, male and female.
It is considered as a seductive scent that can get a lot of compliments from the opposite gender. But let's look at how good le male le parfum smells. 
Well, parfum smells woody and spicier in the opening, unlike ultra male by Jean Paul, which smells more fruity and sweet in the beginning. However, I find le male smell more pleasing and mature, it is definitely a more masculine scent than ultra male. 
In the opening, most people will like the ultra male smell over le male parfum because it has more sweetness and fruity ness in the opening. However, on the dry down le. Male parfum really shines out with the sweet milky fragrance of vanilla. 
In terms of smell, I will definitely go with le male parfum, it is more creamy, spicy, and sweet at the same time. 
On the basis of smell, I will give ultra male 9 whereas le male parfum 10. 
Related: Best Coconut Vanilla Perfume : (Men and Women)
Best for
Anyone can wear ultra male as it is a sweet-smelling fragrance that 99 percent of people love.
This smell is more appealing to people who are below 40 years of age as it is a party, clubbing fragrance.
I don't recommend this to the office or any formal occasion. Its fragrance is for casual occasions. 
It is the same with the le male parfum, it is also a sweet scent but it is more masculine and can be worn during the day as well. You can also wear this on summer nights. 
So, overall I find le male parfum a more versatile option. 
Longevity
When it comes to longevity, ultra male can easily stay on the skin for 9 to 10 hours. And on clothes, you can expect 13 hours or so.
Ultra male is considered a beast-mode fragrance. It is one of the designer perfumes that perform excellent in every aspect. 
On the contrary, if we focus on the latest Jean Paul le male le parfum then it stays on skin for 7 to 8 hours. On clothes, it can last around 9 hours. So, yes ultra male provide more Longevity than le male le parfum.
Though it stays on the skin less than ultra-male still the performance is good and at the same level as some of the best designer perfumes.
Related: 9 Highest Silage Perfume 
Projection and silage
Projection is how far can fragrance travel in the air. If you are wearing a $100 cologne and nobody knows you smell good than yourself then I think it is not worth it. 
If we compare the projection of both perfumes then, ultra male projection is pretty good. It projects almost 4 feet for 3 hours which is very good for any fragrance. 
On the other hand, le male le parfum projects about 3 feet but only for 1 to 1.5 hours. So, yes the projection is better in ultra male, but still le male is not bad. I have already said it performs well for a designer but not as well as ultra male. 
Price
There have been rumors for some time that Jean Paul will discontinue the ultra male version. That might increase the remaining stock price of perfume very high.
However, the brand has not made any statement till now. So, I think it will be there and you will get it at the same price or slightly higher than the older price.
The 100 ml bottle of the ultra male is around $100. In some countries it is hard to find the 100 ml bottle of ultra male, don't know what the reason is. 
On the other hand, the price of le male le parfum 100 ml bottle is around     . 
Which is better? 
Both are the best in the game. But if you like the sweet smell more then the ultra-male is a perfect option. On the other hand, if you like creamy, sweet, and spiciness in perfume then la male le parfum is a better option.
After seeing all the aspects, I think the le male is a better option for men. However, the ultra male is a beast-mode fragrance and there is no doubt about it. 
Well, I think ultra male became so common around the world in recent times that you can smell this on men casually. However, I don't think it is as common as Dior Sauvage Or bleu de Chanel but still, it is not new.
So, if you love to try a more modern and different smell then I recommend you ultra le male.