Will Dior Sauvage get you laid? If you are searching for that answer and you didn't find till now, then this article is for you. This article will go into, how good of a woman pleaser is Dior Sauvage. so, let's find out the answer
The answer to will Dior Sauvage get you laid is presented in this article after I have tried different samples of perfumes. Then I asked my girlfriend and sister about it, to find out if Dior Sauvage is really a seductive scent.
And after getting their perspective, I think all of us feel the same about Dior Sauvage's seducing power. So let's find out
---
Will Dior Sauvage get you laid?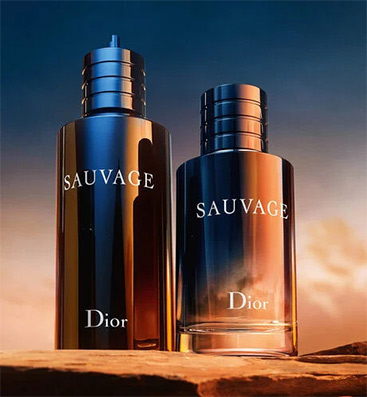 Without a doubt, Dior Sauvage is a top seller and pulls a lot of compliments from the opposite gender. However, it is not the most seductive scent out there. It is a daily wear casual scent. And over the years DNA of Dior Sauvage became so common, so there's nothing unique or sensual about it. You do smell good wearing Sauvage and may pull compliments, but it is not a bad boy of the industry. 
Which Dior Sauvage is more pleasing to women? 
If you want to with Dior Sauvage, then I would suggest you opt for the EDP version over EDT as it has more depth and is a more mature scent than the EDT version. 
However, you also have an elixir as an option now, which I think is best of all. This shares the same DNA as Dior Sauvage but has more depth, is strong, and performance is better.
Elixir also smells mature out of all the Dior Sauvage. 
Elixir is a women pleaser for sure. But the only thing is that there are better options out there that can get you laid and some of them are also cheaper than elixir. 
But if you find elixir a better option. Then I am going to say that you need only 2 sprays of it because it has a very strong scent. If you spray 4 of it, you might get yourself and people around you a headache.
Why is Dior Sauvage not a seducer? 
Over the years, Dior Sauvage has been loved by everyone, if not everybody, 99 percent of people love it. However, this is the casual scent or a cute boy of designer perfumes that is loved by everyone, it is not a bad boy that can make women turn their heads. 
Another main problem with Dior Sauvage is that it is very common. One can smell this on street on a casual day. So, there is nothing unique about this scent DNA. However, people still love this. 
Moreover, the seductive scent should always have warmth and depth in it to become irresistible. This is the X factor that Dior Sauvage lacks. 
However, if we talk about the latest Dior Sauvage elixir then it is a spicier and stronger version of the last EDP and EDT versions. To me, the elixir is still ahead of the other two in terms of likability by the opposite gender. 
Lastly, Dior Sauvage is a fresh and less mature scent. Yes, Dior Sauvage is a versatile scent but it more suits the younger generation than the older one.
When we talk about a seductive scent that gets you laid, they should have that x Factor of maturity which Dior Sauvage definitely lacks. 
So, these are some reasons why I think Dior Sauvage is not a good perfume if you want to get laid. If you want a woman to get attracted to you, you need perfumes that are mainly made for that.
What I mean by that is you need wame, spicy, and sweet fragrances which most of the clubbing perfumes have in them. With the x factor, there are perfumes in the market that women love no matter what. 
---
Perfumes that will get you laid
As I have already discussed, there are some. Better options in contrast to Dior Sauvage that can get you laid.
These perfumes are often recommended as bad boys of the fragrance industry. They not only attract attention but are also great seducers. If you are a party person or want to attract any women on a date then these are some options that you should try. 
Jean Paul gaultier ultra male 
It is a warm aromatic, spicy and sweet fragrance. Mostly it is a sweet fragrance. It is the top-rated perfume in the seduction segment. I totally agree with it along with my girlfriend.
Every woman who smells it will definitely love this. It is considered a bad boy in the school of fragrances. If you ever watched vampire diaries then, you can imagine Demon Salvator wearing this fragrance. 
It is a much better option than Dior Sauvage if you want to get laid. Ultra male and le male parfum both are best. If you love more sweetness then go for ultra male, but if you like spiciness and sweetness both, then parfum is a better option.
It is also one of the best-projecting colognes.
Related: Best Colognes to Attract Females 
Dolce and gabbana the one EDP
Dolce and Gabbana the one EDP was released back in 2015 by the brand. And since then, it is considered one of the most seductive scents out there. It is a warm, woody, and spicy scent which is best for wintertime.
You can also wear it in the fall. But if you want it to wear in spring or summer then the night is the perfect time of day. This is a perfect date fragrance or if you want to spend the night with someone.
It is a sensual, seductive perfume that every man should have in their wardrobe. It is a blind buy, and trust me you will love this scent along with the women you want to attract. 
2 to 3 sprays of it are more than enough. It will give a  longevity of around 8 hours on the skin and 10 hours or so on clothes.
It has ginger notes, tobacco, and woody notes in the base. So you will love this from the opening to dry down. If you want to get laid, then this is a better option than Dior Sauvage without a doubt.