DIY skincare treatments like steaming is the popular and most benefited alternative to regular salon. We know how much we love our face. And within the beauty industry, there's a lot of products that guarantee your skincare. But products won't always solve your woes.
Shifting to traditional methods of skincare is also a healthy choice. Those who take a long time to wash their face are more likely to make better health choices. It's a pretty well-known fact that steaming has soothing and relaxing effects. Everyone recommends it for beauty. Adopting your skin regimen will give you more glowing and fresh skin.
You already know the benefits of steaming since every time ever you searched for it, there are lists of benefits to get you start with. From how to steam, how often to steam, how long to steam everything you can get results but there is very little about what to do after steaming your face to reap the benefits.
The best part of face steaming is that you can do very much afterward. From a cooling mask to exfoliate let's follow the straight road to reach the last step of steaming.
Rinse your face
The first thing you can do after steaming is immediately rinsing your face with lukewarm water. Since the steaming opens up the skin pores, you can also cold water. It will wash away all the dirt and oils clogged into your skin. A gentle wash with lukewarm water is enough to simply wash the impurities.
Don't rub or massage directly after steaming your face. Take the time to cool it down. Also, it will help the skin absorb the benefits of herbs if you have added to your steaming.
Try to cool it in a natural way. Some people have been recommending ice, but stop that extra care with your skin.
Sprinkle the lukewarm water and pat dry with a towel and end by applying a normal moisturizer.
If you are steaming your face for a deep cleansing, after rinsing…
Use a mild face wash for deep cleansing
Streaming is a great way in itself to remove impurities from the skin. But if you have large days in the sun and outside, try a face wash for ultra-clean. Also, spend few minutes massaging in your cleanser.
Apply a Face Mask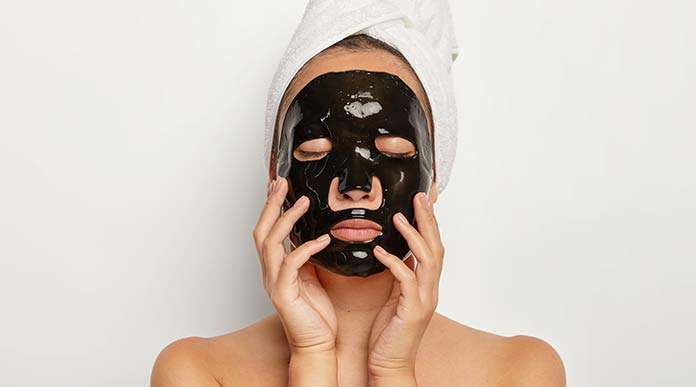 A mask is a type of skin food after steaming. A facial mask can be applied before or after steaming. Some for hydrating and some for relaxing.
For the ones with oily skin, applying a face mask and rinse off after a few minutes is what to do after steaming your face. The mask adds extract the extra oils that build upon the areas like nose, chin forehead.
For dry skin, masking is more helpful before steaming.
Select the mask that matches your skin type. You can choose from clay, gel, cream, and the most popular sheet masks. These sheet masks are other masks available that are specially for soothing and relaxing after steaming. Home-made masks are also a variety these days.
After 10-20 minutes when the mask is dry, wash it off with water and pat dry your face. Also closing your pores is an essential part of the process to lock in the healing ingredients from your face mask as well as to avoid any more dirt into your freshly cleaned pores. Do this by washing off your mask with cold water.
How to Detox Skin from Inside Out?
Use you regular Moisturizer
Keeping in mind one thing, that it is always not necessary to use masks or any products after steaming, especially when you are steaming once or twice a week. Because excessive cleaning damages the skin from inside. This in turn loses the natural shine and glow.
On regular basis just end your steaming process with rinse off and apply a moisturizer. Moisturizing is one way to seal all the pores that are open with a richness of ingredients.
Simply treat your skin with a gentle massage of moisturizer like Olay Regenerist Cream to promote healthy blood circulation. This will not only optimize the hydration process but will help you skip the long treatment of face masking.
Exfoliate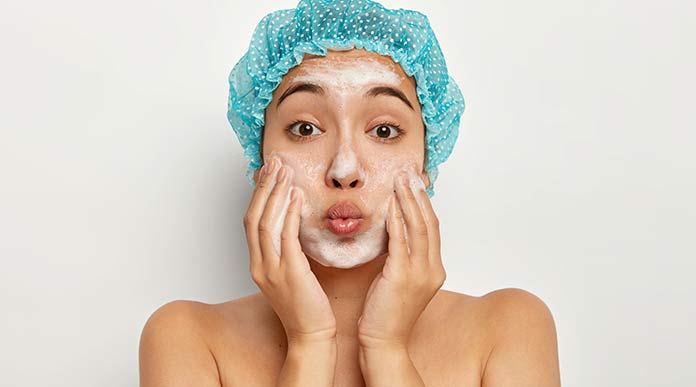 Steaming baths and face steaming is the super popular methods to get clearer and acne-free skin. One thing that comes to mind is exfoliating the skin. Exfoliating helps you remove those trapped impurities that can make pores look bigger. Exfoliating is the removal of dead skin cells. Dead skin cells when removed, the skin brightness and new cells are formed.
While the benefits of exfoliating are many,  also there are many methods of doing it. Because it involves chemical products, so you should take proper care of choosing according to your skin type. Only exfoliate when there is a need for it. Take long breaks for the next session.
But Is it best to exfoliate before or after steaming your face?
Of course, it's the most important question. Steaming before exfoliation will facilitate the process of removing dead cells and impurities that are stuck deep in your pores.
Take a gentle face scrub and apply it on the wet face to exfoliate.
Massage your face gently in a circular motion for a minute and wash off.
Do not over-exfoliate the skin. If you have sensitive skin, choose a gentle exfoliator.
To finish it off, use a hydrating mask to hydrate deep inside. This will also help the ingredients penetrate deep inside the pores.
Some people recommend doing your own blackhead popping after steaming. But never ever try to engage unless you know how to do it.
Although steaming your face removes dirt and toxins, removing blackheads and whiteheads is also possible to some extent.
Remove blackheads
When you exfoliate your skin, more chances are that blackheads are removed. But if you not sure of using an exfoliate and practicing some natural way to clean up the face. Here's what you can do after steaming your face.
Blackhead is basically a mix of dirt and oils that accumulate and solidify inside the skin. Use a facial steamer to soften the pores. Steam the face for 10 minutes, not more.
After this use two clean Terry cloth towels to again steam. Wet one cloth with the steam water. Squeeze out the water as much as you can and cover the face. Repeat with another towel. Gently rub the face not too hard to pop out the dirt and oils.
This method works well to some extent. You cannot directly remove all the dirt at one time with just steaming. You will need tools to manually do for you. But only when you know how to use it.
Steaming is a way of skin-enhancing and relaxing. Cleaning the deep pores, you have to use professional methods.
Recommendation
The simple rule to follow after steaming your face is to hydrate it well. Either use a mask, moisturizer, or any serum. Hydrate it well.