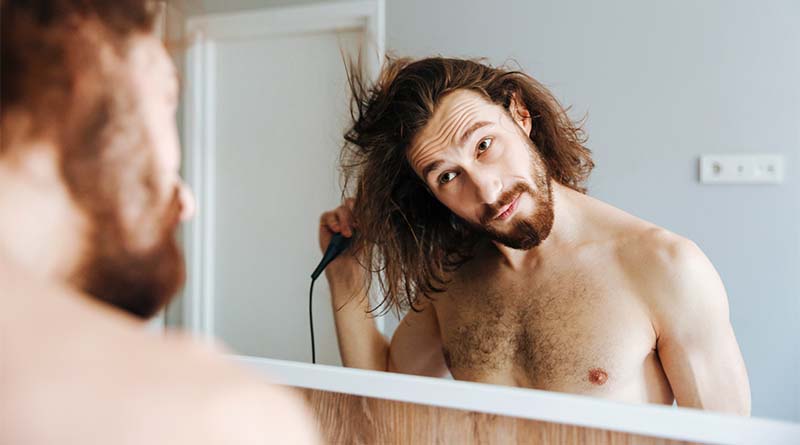 Growing long hair is a bit task. Is it? Or styling long hair is a complicated task?. Your reason may be any but you go through each of these phases and find yourself in any of these difficulties. Styling a long hair is easy if you avoid so much complication and products which are not of any use. So let's know how to style long hair men and some long hair maintenance and growing tips with basic grooming knowledge.
Image credit :Designed by drobotdean / Freepik
Go with trend side parts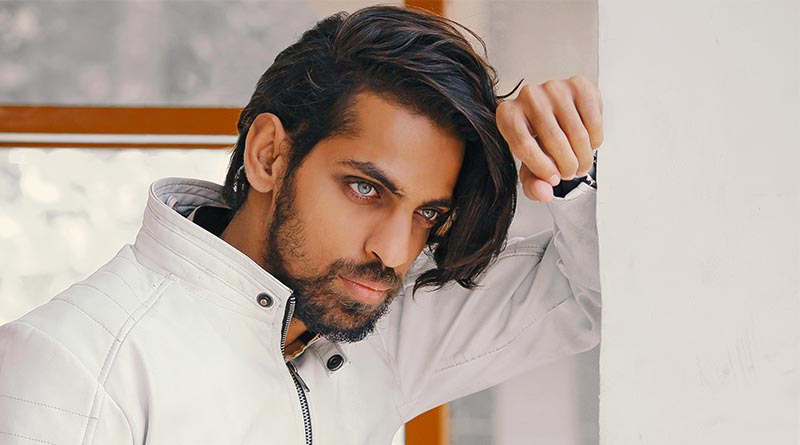 The simple you go the best results you get with long hairs. One of the old classic way to style long hairs is to give a side partition.
● Start with washing your hairs and instead of using a hairdryer directly. let your hair dry itself.
● Use one-two drops of oil for moisture or volume.
● Next, give a side partition to the hairs with the help of a wide teeth comb.
● Now use some moouse to avoid the frizziness in your hairs.
Also read : Men haircut styles 2020
Wavy palmdor
If you have a reasonable hair length then style your hair with this trendy and stylish look. Make sure sides are short or faded.
● Brush down your hair back l, and to give it volume use any wax or spray.
● Try not to wash your hair with shampoo before, to avoid the dryness and volume hold.
Classic swept behind
If you want a simple easy style that doesn't need much maintenance then swipe back your hair with a brush and let it adjust itself.
● Gently brush your hair back with a brush.
● Apply spray gel or wax for hold of you want a clean look. For a messy look don't consider using any product just use one-two drops of oil for moisture.
Simple Bun
Try this rockstar style if you have long hair, around your neck. To style this look you just need a rubber band and hairbrush.
● Pull your hair up or behind, then tie it with two rounds of a rubber band.
● To tighten the bun, pull the ends of the tail.
Half up and half down.
A very popular style for long hairs. It is the variation of a long-tail bun. To rock, this style pull the half section of hair up
● Pull your hair up behind and leave the down hair behind your neck as it.
● Now tie the rubber band around the tale.
Braids with high knot
Want to try something different and funky pull your hair back and leave the sides untied.
● Put a high knot and leave the side hair section out.
● Braid the side section and tie it behind in the knot.
● After that try to loose the braids.
Also read : How To Get Sexy Killer Stubble Beard Look
Middle partition
The simple and classic style that is easy to pull. To rock, this style make a partition
Dreamer Single
length is not his priority. This uneven laid back hairstyle is best for the middle length hairstyle.
● Dry out your hair and avoid using a comb, instead use a brush.
● Use your hand or fingers to style your hair.
Low ponytail
Elegant long hairstyle for men that looks gentle and fresh when you rock it. To rock this style
● To rock, this hairstyle make sure your hairs are straight with ni curls or curves.
● Next, tie your hair simply at the end of or nap of your neck with a rubber band.
● Add wax or spray for shining and defrizzing.
Also read :How to Make your Hair Thick : Best Smart Tips to Overcome Thinness
Twisted bun
A simple way to style long hairs is twist bun, contains a mixture of pony and twisted section.
● Rock this style by making a low ponytail at back with giving another quick and simple knot and leaving the ends as it is.
● Don't use any product or clay because it is an easy casual look that looks great when the hair is loose and normal.
● This style is great for men with straight long hair.
Combover with fades
If you are a funky guy who can spend time on maintenance and products then this longest comb over fade style is for you.
● Cut the sides thin with low to high fades and leave the upper-middle section long.
● Give style to your hair by moving the hair to one side with the help of a brush.
● Now, give your hair a messy and elegant look drag your hands through the hairs. This will also provide a little bit of volume to your hair.
● Use any spray for shine.
How to maintain long hair
Use less shampoo
The shampoo is one way to rinse off dust and oil from your scalp, but using shampoo every day will make the hair-thin.
If your hairs are in the growing phase, make sure to shampoo maximum twice a week, not more than that.
To avoid hair fall, brush your hair just before applying shampoo to separate hair ends.
Moisture your hair
Oil is very important to provide moisture and essential oils to hair. Make sure to use natural oils such as coconut oil.
Apply oil the night before you shampoo your hair or at least give 2 to 3hours break in between oiling and shampoo.
Say no to blow dryer or heat products
Applying excessive heat on your hair will make the hair thin. So, avoid using heat products on a regular basis. If you have to use only on main occasions.
Regular sides maintenance
Make a regular visit once in two weeks to your barber for regular maintenance of sides.
During the hair growth period, the sides are first to grow. So make sure to keep the look clean and fresh by paying regular visits to barbershop.
First, let hairs grow on top
During the growth period, it is hard for the middle top section to stand out because the sides and back are quicker in the growth process.
So, make sure to keep the sides and back regularly maintained and short. First let 5he upper part surpasses the 5 inches mark then, let the sides and back grow to compliment the overall look.
Add conditioner
Using a shampoo can make your hair super dry if your hairs already have less moisture. So, to avoid this make sure to add moisturizer in your everyday routine to give shine, smoothness, and moisture to the hairs.
Be patience
The process of growing long hair is frustrated sometimes. But doesn't get anything before it's time. It is a long journey with different phases and you have to enjoy every phase by experimenting with oils, brushes, and conditioners.