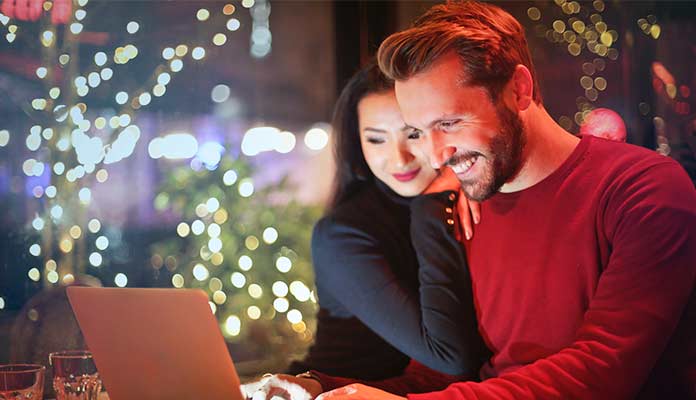 Looking for the best office romance movies? We have picked out the perfect movies that include, coworkers felling in love, boss and secretary affair, and CEO romance. Office romance is a trigger to competition, resentment, jealousy and if your ex is in your office, you might have to change your job.
We have picked out the list of every workplace comedy and romance that was critics acclaimed and loved by the audience. If you are looking for a love relationship between a CEO and his co-workers or a romance between a rich boy and a poor girl, you could check out here.
Anchorman
Set in the 1970s, this office romance movie is one of the funniest movies ever. The story follows a host of a top-rated American news program but suddenly he has co female anchor that threatened his job. To make events funniest, these two hooked up before and when she was hired as an anchor. The love is at stake because of Ron Burgundy's male ego. The movie consist of funniest and hilarious scenes that made the audience laugh and placed a small part in their life.
If you want what will happen in this amazing office romance movie, does she get fired or they live happily ever after.
Two weeks Notice
Two weeks notice features a wealthy billionaire CEO George Wade and her female lawyer. Working together for over a year made the CEO dependent on Lucy about very small things in her life. When Lucy got fed up with the job, she quit and gives a two-week notice. She did not think that the last two weeks could spark the office Romance, that both of them holding. Now, what she is going to do quit her job or continue working for the Wealthy CEO. This amazing office romance story made many fans love the actors and the audience very well appreciated it. This has to be on our office romance movies list.
500 Days of Summer
The movie is all about romance started in the workplace of Tom and a girl named summer. If you want to look at a perfect post-breakup story of an office romance, this is one you should watch. It consists of a guy who wants to date and spend his life with a new girl but she doesn't believe in a boyfriend or marriage. They both work in the same office and after a small amount of time they figure out that this office relationship could be more. It depicts all positive and negative aspects of an office romance. If you're confused or looking for answers wheater you should date one of your co-workers in your office, you have to watch this movie. It is one of the best office romance movies on or list.
Bad Teacher
Bad teacher is a 2011 American comedy starring Cameron Diaz as a lazy school who is forced to come back to teaching because her wealthy fiance dumps her. She has to earn enough money for breast implants, but he focused turns around when she had a crush on a new substitute teacher. To make him fall in love with her, she starts getting serious about her teaching also she has to compete with one of her colleagues Amy, for his affection. Office romance couldn't be better when you have hundreds of kids distracting you from being with one another. It is the perfect school teacher office romance movies list.
Jerry Maguire
Jerry Maguire is an American 1996 comedy/ sports movie featuring Tom Cruise. The story follows around sports who was fed up with the sports agency and he said inappropriate to the media. As a result of that he got fired, and the one person who leaves her job at that moment the office romance starts, of course in the new office. Jerry Maguire's dream is to take one client and make a hike at the top of his game. To find out what will happen about his work-life and his workplace/ office romance movie goes, be sure to check out this amazing office romance movies.
No Reservations
No reservation is an American romance/ comedy movie Featuring Catherine Zeta-Jones and Aaron Eckhart this took 4 the position in the best office romance movies list. It follows the story of two competitive College to be the best in their office, but soon this hate for one another turns into love. Or could it be just a game to fully destroy the other person? The movie has a brilliant performance by the stars with an exceptional storyline. This movie changed the scenery of office romance movies.
What Women Want (2000)
What could happen when a womanizer gets the power to hear women's thoughts? He could be the king in his job and could get any girl he wants. The story is about on a similar plot, when Nick Marshall (Mel Gibson) suddenly gets the power to hear women's through after an accident. He uses this power to use an advantage in his office and steal the ideas of his co-worker Darcy. The ultimate Corporate spying, but Nick is a good man and uses this power to make him a better man as he's in love with Darcy. Love has the strongest power and it could change anyone. This corporate espionage turns out to be an office romance movie you should definitely binge.
Superman: The Movie (1978)
Apart from fighting villain, this movie also has an office relationship with Clark and Lois. Superman is the perfect boyfriend he could buy her flowers, take her anywhere in the world without any plane ticket without breaking a sweat. Superman movies are mostly about fighting villains, but this superman movie depicts more about the relationship of Clark and Lois. Wh would have thought Alien could be romantic too. The office romance starts, when Clark joins the journalism in the same office as Lois and the rest is history. This is the only movie where office romance doesn't comes to end at any point.
Set it up
When two workers in an office are fed up with their job, they decide to lay off workers and get their boss distracted from work. Set it up revolves around two assistants who work more than 14 hours a day without taking any day off. Ao to make their life a little bit easier, they plot to make their bosses fell in love. It's the staring of two office romance, and it's hilarious and comedy which hare binge-worthy. If you're facing the same problem, you could do that to your bosses but first you have to watch an amazing list of office romance movies.
The Ugly Truth
Second on our list of the best office romance movies featuring Gerad Butler and Katherine Heigl. String from a fight, the people who work closely in office environments fell in love. The story starts when two different people of different mindsets and different backgrounds are forced to work together. Abby is a producer and Mike is cynical about relationships whit makes him an enemy of Abby. On the way of helping Abby to fall in love with her neighbor, he fell in love with her. Now, how the story you might want to check out.
Secretary
What could be a better office romance than boss and secretary? The love is between an attorney and her secretary and its release made it one of the biggest blockbusters of 2000. The movie is filled with erotic, sex scenes and hilarious comedy that could make any person laugh out loud. The additional crisp to the story, no one in the office knows about the affair. This is first on our list of best office romance movies to watch.