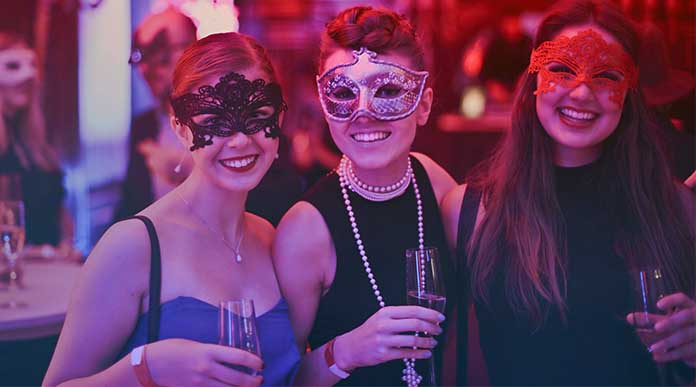 Looking for the best upcoming teenage tv series in 2021? Well, you are in the right place, we have created the perfect list of upcoming teen tv series in 2021. Hope you enjoy each of them. Teenage tv series are filled with the life of high school students, mostly we think of party, sex, and drugs in a highschool student life but these Teenage tv-series tell us a different story. From the audience loved Riverdale to the upcoming Gossip Girl reboot, we have listed down every upcoming teenage tv series in 2021.
10. Cobra Kai Season 3
The famous karate fighting movie stars are back with their new season of Cobra kai. Set after 34 years of 1984 Valley Karate Tournament, with Johnny Lawrence and Daniel LaRusso. But here is the catch, they are not fighting, they have made a fighting group of the best high school students. You are promised to see highschool students life with Love, party and a lot of fighting. Season 3 will pick up after the amazing fight which happened in Season 2. Every kid on the team is coming back for the ultimate batter between the two powerful fighting groups.
9. Gossip Girl Reboot
One of the best teen series is coming back with a new cast, new gossips, and new threats. The original series was set on the lives of the privileged teens living on the Upper East Side, and their mystery life is uncovered by the popular blogger Gossip Girl. Gossip Girl is all about Rich kids scandals, fights, and love. The reboot series takes on the same path but now social media is everything, it is going to be a lot more fun.
8. Friends Reunion
We are lucky, we all are born in this time to watch friends. Everyone is a fan of the comedy classic tv series ' Friends'. If you are a fan you know how you waited to see one more time the Central Park coffee house, Apartment 20, and six of them together. The wait is about to over, the series is releasing in 2021. Previously it was scheduled to be released in 2020, but due to pandemic, it is scheduled to be releasing in Q2 of 2021.
7. Lost in Space – Season 3 -Netflix
The reboot of the classic 1998 tv series is not only great but extraordinary. Netflix version has a better cast, a better space ship, and the most important better amazing villain. Season 2 ended with a blast when the Robinson family is stranded at the remote alien planet, and now they are forced to defeat the unkind, ruthless aliens. They are about to fight the army of aliens with their team includes only one alien and small guns. We are not far away to watch this amazing teen tv series which is set to be released in Q2 of 2021.
6. Titans, Season 3 – HBO Max
Titans, a DC tv series has gained a lot of audience with the brilliant two Seasons 2. DC is all about the dark genre except for some new movies like Wonder Women and Shazam, but Titans is the opposite. It is one of the best teen tv series according to critics. It is consist of amazing costumes, amazing screenplay, and also dark ally fights, kind of remembering The Batman. Well, see Titans as the kid Batman and crime is about to get lower as the super kid team is here. Season 3 will pick up where it left in Season 2. The new season has a new cast, new threats, and amazing villain and it set to release in the Q1 of 2021.
5. The Flash Season 7
CW, best teen series is back again with Barry Allen, the fastest man on earth. Grant Gustin is going to face a new threat or we could say the runner who is faster than him. Well, that could take his fastest man the earth title. Since 2014, The Flash is the highest-rated tv-series and CW is not going to cancel its best tv show. We are getting a new Season 7, which will pick up where it left at the end of Season 6. If you didn't watch the entire series, you have to it is one of the best CW teen series.
4. Sex Education Season 3
The best teenage tv series is back with Asa Butterfield and his sex therapy. The amazing two seasons have left the wonders when they are going to see another episode. Well, it's good news for them, 2021 is coming with Sex Education Season 3. Sex Education's amazing concept of how teenagers need sex education and sex clinic has made an impact on the audience. Sex Education shows how a young boy, whose parents are sex therapist advises kids in his high school and made their life easier. Season 3 will pick up where it left at the end of Season 2.
3. Legacies Season 3
Teen Vampires are back with Season 3 led by the original vampire daughter Hope Mikaelson, maintains their legacies and fight evil from the face of the earth. Season 2 ended with a bang, Hope and Landon are unconscious and there is no way to wake them up. Let's find out do they finally wake up or we are going to see a new cast replacing her. Just kidding! Of course, she is going to wake but how we don't know. We are about to find out in  Q1 of 2021.
2. Euphoria Season 2
HBO's first season of teenage tv series gets hooked everyone with its plot and cast. Filled with explicit content, Euphoria takes a deep dive into the lives of high school students. Every kid has different problems, some are drug addicts, some sex tape got viral, some have insecurities and some are just physical. Zendra and Jacob Elordi's magnificent performance left wonders and the audience is just waiting to see another episode of Euphoria. But the wait is about to over, the teenage tv series is set to release in 2021. Euphoria is dark, thriller tv series with an impressive storyline and it left a male of tv drama genre.
1. Riverdale Season 5
The best teenage drama since 2017, that broke the internet with every new season. Kidnapping, killers, Murder, Drugs, scandal there is nothing that Riverdale missed. It a pack of the whole drama, which started with a murder investigation but soon if you have seen it took a whole new turn. Riverdale has an amazing cast K.J. Apa, Lili Reinhart, Camila Mendes. Every season has a new villain a new threat and lead superhero high school students team challenge them. To describe in one word Highschool students are running the town, won't you agree. Well, it can't happen in real life, but at least we could enjoy it. It is one of the teenage tv series in 2021 and every season proves that this teen series remains to be at the top.