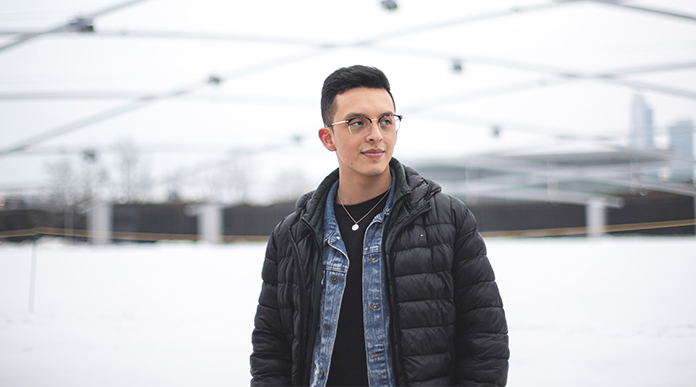 Puffer jackets are back in style thanks to their warmth. They are really helpful in countering the harsh cold weather.  Quite a number of times we kill time at home because we do not have comfortable winter jackets that keep us warm. It's quite a difficult task too as there are thousands of options available in the market and to choose among them you need proper knowledge. Living in cold weather requires you to protect yourself from the harsh chilled weather. And if you are the one who is always cold then a proper fitting jacket is a must to get all the tasks done. 
While there are a variety of options available when it comes to jackets that are insulated well but puffer jackets have their own uniqueness that grabs attention along with providing heat. There are reliable and winter favorites if many over the years. The Puffer jackets are Filled with either down or synthetic materials making them an insulator. In simple terms, these materials are the reason behind its warmer feel, which means that they work to retain your heat and regulate body temperature no matter the outside weather.
When it comes to styling with a puffer jacket many of us fail to get the right collection for our wardrobe. Get a right measured puffer jacket that is perfectly insulated. Before buying a puffer jacket, check the insulation used in making a jacket. There are two types of insulation in puffer jackets.
Synthetic Insulation
As can be guessed from the name Synthetic insulation is done by using material that is manmade.
This polyester microfibre blend is a lightweight material that protects us from cold weather conditions and nonresistance to water. 
It's property to store body heat in tiny air pockets that helps to keep the body warm and protects you from cold weather.
Also, it is a less expensive material as compared to down insulation.
Although it is used widely recognized for its key benefits Due to Synthetic less compressible, difficult to fold, or carry in a tiny space is not a good option for travelers.
Down Insulation
Down insulation is another alternative for manufacturing Puffer jackets. It's slightly more expensive than synthetic insulation.
Its characteristics like lightweight, compressible, and preventive against harsh cold make it favorable for many people.
It is resistant to wet conditions that might lose some of its puffiness. But can be super compressible, that you can carry it in a tiny bag and it doesn't lose its shape. 
The only thing that prevents you from buying these insulation Puffer jackets is their price. Although it can lose its puffiness in wet conditions.
But can be super compressible, that you can carry it in a tiny bag and it doesn't lose its shape. 
How should a puffer jacket fit?
Getting back to how a puffer jacket fits. We have outlined some main points to remember while buying a puffer jacket. What do you call a perfect fit? A fit that isn't too short or too big and that matches your comfort.
Perfect size puffer jackets
A puffer jacket that is too big or too tight is not the right choice. Suppose you are wearing a jacket that is tight. Then the particles that are trapped in tiny pockets will not be able to accumulate insulation and create space for air. 
If it is too big in size then the dead ends of jackets will allow your body heat contact with the outer air. Making you feel cold and uncomfortable. 
So, for a perfect fit puffer jacket measure your jacket size by following these simple steps. 
Measure Shoulders
For a perfect fit, measure your jackets along the shoulder, the jacket's shoulder should conform to the shoulder on your body.
Align the jacket shoulder stitching with your shoulder joints. And to make it more accurate, test it by wearing it and move your arms in different directions to check its fit.
If it becomes tight and your jacket goes up while making your hands straight, it's not the right size. You can also check by hugging the other person. 
If the jacket is tight around the arms and elbows while hugging then it's not the right size. Move on to the next size one. 
Arms Measurement
This particular step is to check the length of the jacket arms.  An arm's length decides the ease at which you can move your arms.
This particular element that measures the sleeve length of a Puffer jacket is essential for perfection. 
To perform this stretch your arms in front and check the length of the sleeve.
If they are longer then it becomes impractical and if the sleeves are too short, it's not the correct jacket for you.
So, the sleeve of your jacket should end where your thumb meets your wrist.
Waist and Chest Fitting
Now, is time to check if the puffer jacket is not too loose or tight. Because loose puffer jackets created dead ends, an invitation to more outer air making the body more chilled in extremely cold conditions, therefore preventing insulation. 
Most people have the habit to go for a longer-size puffer jacket to avoid investing again in it.
But it won't be of much help and makes you feel cold. But if it's too short then the air pockets won't accumulate much heat. 
Try puffer jackets with inner layer clothes so that if you ever have the need to put them on, you can easily wear them.
In the case of jackets, you can add an additional inch to your suit size. The waist measurement is the same as the chest measurement.
Place your arms on your sides and check the fitting around your waist. 
The Rule Of Thumb
Measure the overall size of your puffer jacket. A jacket below the waist is not a good option as it won't be helpful in preventing cold.
Wear the puffer jacket, with arms straight at your sides, and see if the jacket touches your knuckles. 
But about those who have shorter or longer arms? For them little modifications are enough to go with the rule of thumb. 
Read More: Bomber Jacket vs Puffer Jacket
Which size is best for you?
We all have different shapes and sizes. So, what is the best puffer jacket size that suits your style? Avoid jackets that are too long and short.
A traditional size jacket is one that is comfortable, and you can perform any task like driving, easily while wearing it. 
An ideal jacket length depends on which jacket you want to buy. There are standard-size jackets available from small to extra large.
But if you are shorter or taller than average, then measure your upper body. It will help you to choose the right fit puffer jacket. 
Check more articles on Worldzfeed.