Just like cleansing, steaming scrubbing is also an essential part of our skincare. There are multiple scrubs for cleaning pores and dead skin cells. But the ones that create glow and shine need a google eye to search over thousands. It's amazing when just a few simple ingredients, in your kitchen mix to create a wonderful homemade scrub for glowing skin. 
As it is said that what you eat reflects your skin. It's true because if you are eating healthy, you will get healthy skin. Similarly, if you use natural and healthy, you will surely be healthy outside. Because these natural homemade recipes are from years when there weren't any products. So any doubt regarding their effectiveness is vain.  
In order to get the most out of your natural face scrub, you need to know how to use it correctly for your skin type. In case you don't know how to create a homemade scrub here are some of the best to give you the much-needed! 
Homemade‌ ‌Scrub‌ ‌for‌ ‌Glowing‌ ‌Skin‌ ‌
To treat the tired and dull skin immediately, try these natural and freshly prepared homemade scrubs that revive, rejuvenate and add glow to your face. 
Coffee scrub for Glowing skin
Coffee is more than just a beverage that wake-up you in the morning. Instead, it wakes up your dead and dull skin. When the hot summer days make your skin dry, a coffee scrub is one of the best options to get the natural glow. Caffeine found in coffee acts as a stimulant that improves the circulation of blood that moves through your veins. Like a scrub, it removes the dead skin cells giving a more even tone look. 
How to make and use the scrub
Mix 1/2 cup of grounded coffee

Use1/2 cup yogurt or full-fat milk or coconut oil (for dry skin) 

1 tbsp of honey

Blend the ingredients well 

Apply this coffee scrub all over the face and gently massage with fingertips in a circular motion. 

Continue for 7-8 minutes and wash your face with lukewarm water. 
How often  to use
For the most benefits use this scrub twice a week. Also, don't forget to use a moisturizer after every use. 
Results:
After exfoliating on a regular basis, you will notice your skin is able to absorb moisture more effectively. You will experience more clear and smoother skin that is stretch marks and acne-free. 
Coconut scrub is the best homemade scrub for glowing skin. The greatest benefit for the skin is its ability to prevent infection. Coconut oil is a natural moisturizer for dry skin. The gentle properties of sugar granules and the healthy benefits of coconut oil combine to form a wonderful tonic for the face. While preparing the scrub, make sure not to melt the sugar, because these granules help to remove dead skin cells and the oil present moisturizes the skin deep. 
How to make and use the scrub
Mix ½ cup of regular granulated sugar

½ cup of coconut oil. 

Mix well to make a paste. Don't heat the sugar. 

Apply this paste on the face and give a gentle fingertips massage. 

Take about 8-10 minutes to complete your message. 

Use lukewarm water to wash your face. 
How often to use
If you have dry skin, the coconut oil properties moisturize your skin, so including twice a week will give better results. 
Results:
One simple and easy to make coconut scrub as your face wash, exfoliate, makeup remover, and moisturizer.  After regular usage, you will love your face more. Your skin texture will improve, your face brightens up, and looks more healthy and glowing. Also if you have problems with ingrown hairs, the sugar present in the scrub can prevent hair to some extent. 
The olive oil that we use in our salads is not only serving stomach but skin health too. Olive oil has reported some astonishing benefits to the skin. A rich source of essential vitamins and loaded with antibacterial properties that fight many skin problems. 
How to make and use the scrub
Take about ½ cup of extra virgin oil. Extra virgin oil is good for dry, oily, and dull skin. 

Add ½ cup of granulated sugar. 

You can also try moringa oil or peppermint oil for glowing and brighter skin. 

For dry skin add a few drops of rose oil or sunflower oil. You can also add drops of lemon juice. 

Mix all the ingredients well. 

Feel the paste with your fingers. If it feels too grainy, pour some more oil and stir. 

Massage the scrub gently in a circular motion. Focus on dry parts like the chin, cheeks, or forehead. 

After 10 minutes wash your face off with water. 
How often to use
Use this scrub once a week. It will give time to recover your skin. 
Results:
Olive oil is a heavy oil that gets absorbed deeply into your skin. So your problem of dry skin will soon be coming to an end. 
Tip for glowing skin

After every scrub applies moisturizer to your skin. It will keep your skin smooth and soft. 
Lemon Scrub for Glowing Skin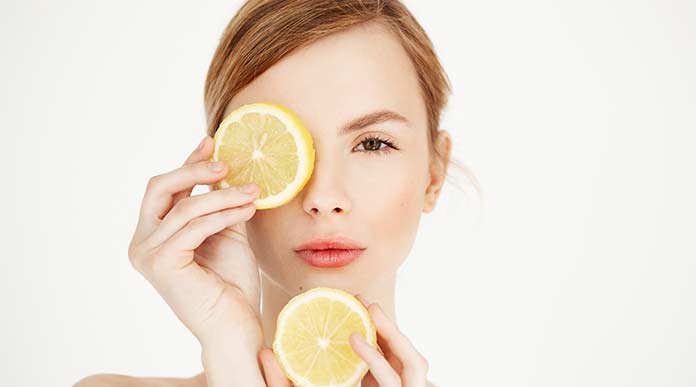 Lemon is a natural ingredient to remove tan and get brighter and clean skin. A rich source of Vitamin C, popular for its detoxifying effects. Adding it in other scrubs as an additional element is good. However, using only lemon scrub can become worse than good. So you need to take care of how to make it and use it for glowing skin. Because lemon works well to lighten dark spots, aging scars, and hairs. 
How to make and use the scrub
Squeeze a lemon and take about 2 tablespoon lemon juice in a jar. 

Mix 2-3 tablespoon of sugar till you get medium thickness. 

Add a few amounts of honey to attain the right consistency and balance. 

For essential oils, add 2 drops of lavender oil. 

Apply the scrub over your face and hands. 

After 10 minutes wash your face. 
How often to use:
Since lemon is highly acidic, make sure you use it twice a month otherwise it can create dryness and irritation to the skin. 
Results:
Lemon juice is good for even skin tone. You will feel your skin complexion lighter and more vibrant. And when paired with lavender it will super smooth and glow. It is the best scrub for the winter season when your skin seems to lose its glow.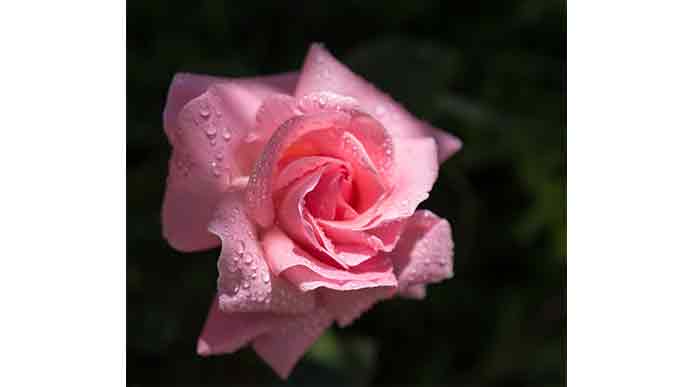 Rose is popular for years and used in most beauty products. So it's no surprise that rose has plenty of health benefits from reducing skin redness,  skin irritation to anti-aging effects. Roses are blessed with cooling properties that help soothe and calm the skin. 
If you have rose oil available at your place or if it is not. You can make your own rose oil with a little effort. And then make a natural and homemade scrub for glowing skin.
Rose oil:
Boil about a glass of water and then turn off the gas. 

Add a cup of oil that is light with a natural odor like jojoba or Grapeseed oil in a separate jar. 

Crush the rose petals in the oil. 

Cover the jar and place it in the hot water. Warming the oil in the jar, directly releases the scent from rose petals. 

Repeat the process 5-6 times to get most of the rose petals. 

Now strain the oil through a cloth,  pressing the petals to get more. 

Now your oil is ready to be used as a homemade scrub for glowing skin. 
How to make and use the scrub
Take 2 tbsp of grapeseed oil in a bowl. 

Add 4-5 ground almonds

1 tbsp of honey and 3-4 drops of rose oil. 

Mix well and apply it to your face. 

After a fine massage if around 10-15 minutes wash your face with water. 
How often to use
Rose face scrub is a mild scrub so even if you use it twice or thrice, it will always give you benefits. 
Results
Rose in itself has glowing properties. This also makes it great for every skin type. Rose scrub helps you tighten the skin pores and hydrates your skin. 
Oatmeal comes in handy for a host of your skin and beauty benefits. It is the handful solution that works both inside out. An Oatmeal scrub when used can soak up the excess oil on your skin and help treat acne. Its antioxidant and anti-inflammatory properties help to treat dry skin and remove dead skin cells. Zinc present in oatmeal reduces skin inflammation and soothes the skin leaving it soft and moisturized. 
Also read: Does Oatmeal make you gain weight?
How to make and use the scrub
Mix 2 tbsp of milk and 1 tbsp of olive oil or rose oil in a bowl. 

To this mix, add 2 tbsp of Cooked Oatmeal. 

Use 1 tbsp of honey or brown sugar And mix well. 

Apply and rub the mixture on your face for 5 to 10 minutes. 

Rinse the face with cold water. 
How often to use
Oatmeal scrub is good for almost all skin types. But make sure to test every scrub on your elbow before use. We suggest using this scrub twice a week. 
Results
You will enjoy your skin feeling healthy and moisturized. As oatmeal absorbs excess oil and dead skin cells, the skin gets brighter and flawless. 
Tip for glowing skin
Never sleep at night without washing your face. To get the natural glow, apple rose water all over the face and leave it overnight. 
Aloe vera has become very popular in recent times for its cosmetics and medicinal products. The gel present contains about 96% of water, which means it has amazing moisturizing and skin healing properties. This is the simplest face scrub recipe you can make at home. It requires just two ingredients-sugar and fresh aloe vera.  The benefits of this scrub can be further enhanced by the use of essential oil of your choice but it is an optional step, you can skip it if you want!
How to make and use the scrub
Just two ingredients. 

2 tbsp of aloe vera gel

2 tbsp of sugar. 

Mix well and apply the scrub on your face and rub for 7-8 minutes. 
How often to use
Use this body scrub about 1-2 times a week for smooth and glowing skin. 
Results:
The results may take time to show. But after 2-3 times use, you will observe your pimples are vanishing and scars lightening. 
These homemade scrub for glowing skin are an easy and quick way to exfoliate and cleanse your skin. Adding essential oils makes your scrub more effective. To retain the skin moisture after scrubbing, it is always recommended to use a moisturizer. Not only these scrubs are natural and feel like the ultimate pampering treatment that your skin needs.