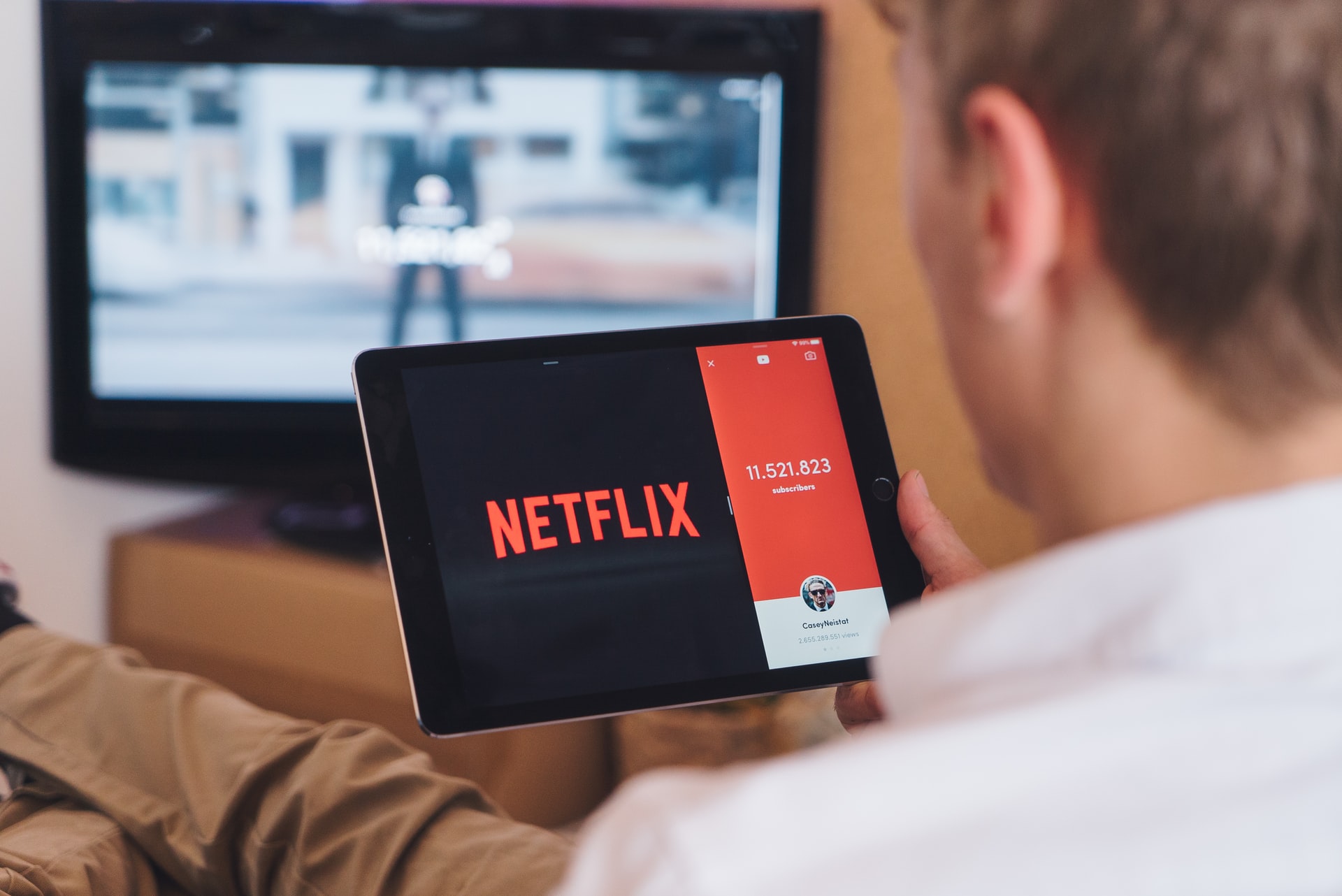 Netflix brought us from extraordinary to award-winning Netflix series in 2020. It is constantly updating new series and movies, but it's hard to decide which one to watch. From of original shows Stranger Things to all-time favorites. So here's our pick for the best streaming service series binge-worthy in 2020. These 2020 Netflix series will hook you completely from tense drama to supernatural flick The Witcher that run this industry.
We have picked up ever show that loved by the audience but is underrated by the critics. These series will hook you for a long time, and we recommend you to watch everyone one or list.
Underrated Netflix shows
Rectify
Ray McKinnon created one of the masterpiece Netflix show in his life. Rectify address the life of Daniel Holden, who is Convicted and sent to death row as a teenager for the rape and murder of his 16-year-old girlfriend. Daniel stays in prison for almost 19 years and but new evidence invalidates his conviction and he returned his home to Paulie, Georgia. Now Daniel tries to reconnect with his family and friends. If you wanna see the life journey of false convict tries to start after 19 years you should watch try it.
Cast: Aden Young, Abigail Spencer, J. Smith-Cameron
Number of Seasons: 4
Master of None
It's not the best work of Aziz Ansari as a creator but surely it's watching worthy. Popular for his role as Tom Haverford on the NBC series Parks and Recreation, this shows the real-life story of his life. Yupp, the story actually about Azis Ansari's real-life experiences in his younger days. Ansari portrays as Dev who struggle at dating. It shows how complicated is dating with social media and text message anxiety.one of the important thing is that Ansari real parents play the role of dev's parents in reel life. It shows the acute depiction of dating in the real world with social media and all. If you are interested in dating shows you should view this Netflix show.
Cast: Aziz Ansari, Alan Yang
Number of Seasons: 2
You
This shows that a human being can do anything for Love. The show created a lot of buzz with an outstanding performance by the characters. The psychological thriller NetFlix series shows a normal book manager's love for a female writer. But soon this love changed it to obsession. love is a drug! This show proves it. There is one little switch that makes a normal person to a psycho killer. You attracted a lot of audiences about 40 million within its first four weeks on the Netflix streaming service. The series has only two seasons and with that viewership, it had to be on our list.
Cast: Penn Badgley, Ambyr Childers, Victoria Pedretti
Number of Seasons: 2
Russian Doll
It is one of the most compelling shows on Netflix. Emmy-nominated actress Natasha Lyonne stared as Nadia who keeps living her 36th birthday party again and dying at the end. It's like she is in a surreal time loop. She also started in the watched Netflix show Orange is the new black. The dark comedy show takes an edge with hilarious situations and detail-oriented scenes. Netflix announced the Russian Doll series is renewed for a second season in 2020. With an original concept make this a show binge-worthy.
Cast: Natasha Lyonne, Charlie Barnett, Greta Lee
Number of Seasons: 2
Dead to me
Netflix has offered us many great shows with a different genre. But in its entire history, this one shows a story we haven't seen. It's not like normal comedy series but it as Netflix suggested dark and tragic comedy. Never heard of it! Netflix introduced us with Dark comedy, it's neither psychopath killer comedy but it's quite different. Jen husband died in hit and run case and she makes her life purpose to find out the person who did it. It shows the experience of a woman after she suffered a huge tragic loss. The weird funny sides of grief are what make this show a dark comedy genre.
Cast: Christina Applegate, Linda Cardellini, Sam McCarthy
Number of Seasons: 2
Read More – Best family movies to watch with your kids
Drama Netflix Series
Sex Education
Netflix has given us the Best teen comedy show in a couple of years. If we see any previous teen show, the story revolves around a bunch of teenager's obsession with sex and drugs. This story is likely the same but with one thing got to turn around, now we have teen sex therapists. The young Otis played by Asa Butterfield Opened a sex therapy clinic inside the school with the help of his friends.
Now the issue rises how a teen is an expert in giving sex therapy because he is the son of the sex therapist, and we know a child always gets some qualities from his parents. It one a comedy teen show that you shouldn't miss. With the enormous success of the first and second season of the Netflix series, the third season is in production in 2020.
Cast: Asa Butterfield, Gillian Anderson, Ncuti Gatwa
Number of Seasons: 2
The Crown
Set in the aftermath of world war 2, The Crown is a historical drama about the life of Queen Elizabeth II. The Crown shows Elizabeth's (Claire Foy) life from her marriage to Prince Philip (Matt Smith) in 1947 to the modern-day. With over 130 million budget, everything about this show is remarkable. Every single cent is well spent especially with the set design.
Plenty of Political drama, the show satisfied viewers with an amazing cast and one the best cinematography. However, the show states Queen Elizabeth's personal life and her duties as the queen.
Cast: Claire Foy, Olivia Colman, Matt Smith
Number of Seasons: 5
House of Cards
Kevin Spacey and Robin Wright are very well suited for greedy, power-hungry characters in this political thriller show. The characters seek out revenge who betrayed them in their lives. With many political drama shows around there hasn't been anything that can match this shows popularity and realness. Of course, Robin Wright is at the center of the drama in the later seasons. it's the best political drama shows with a strong female character. If you are looking to binge-watch a political drama show you should watch it.
Cast: Kevin Spacey, Michel Gill, Robin Wright
Number of Seasons: 6
Dark
Obviously, With similar similarities, we have Stranger things on our list. But what makes this show on our list? The show has more dark humor and horrifying at the same time. The plot is complex with family drama and supernatural elements. The story revolves around four families that have a connection to the town history. The disappearance of two children creates a lot of spooky things inside these families.
Cast: Karoline Eichhorn, Louis Hofmann, Jördis Triebel
Number of Seasons:3
Netflix Crime Series
Ozark
The Crime thriller drama series created by Bill Dubuque stars Jason Bateman as Marty Byrde. Marty is on the run from Mexican drug lord after a money-laundering scheme goes wrong. With two kids and a wife, he has to do everything in his power to keep them safe. A father can go to any limits for the sake of his family. Its no merely a family drama  Netflix series. It shows the real consequences of getting in bed a drug lord. Since it's release in 2017 it is been compared to breaking bad.
Both shows have some kind of the same perspective story. A Normal man gets pulled in the crime world for the sake of his family and later realizes he has a knack for it. All three seasons are a blockbuster with a tremendous viewership. It's not officially renewed for season 4 but we think Netflix will make it.
Cast: Jason Bateman, Laura Linney, Sofia Hublitz
Number of Seasons: 3
Black Mirror
https://www.youtube.com/watch?v=2bVik34nWws
We question ourselves every day how much did technology could manipulate humans. Netflix has come up with a show with the same agenda, the lives of a group of people and technology manipulating their behavior. Charlie Brooker's anthology Netflix series showed that today's society changed behavior from technology. Each episode, we experience the effect of technology on human personality. There are positive and negative aspects of the show. The audience finds it very comforting with the positive views. There is one little twist every episode turns headed towards a dystopian fiction.
Cast: Daniel Lapaine, Hannah John-Kamen, Michaela Coel
Number of Seasons: 5
Narcos
The infamous story of Pablo Escobar's rise and fall has been delivered by Netflix. The main story of this show is to show the rise of the cocaine trade in Colombia in the 80s. Along with showing the real-life stories of drug lords. And also actions by law enforcement to battle the war on drugs and fighting various drug lords including Pablo Escobar. Some of the events are real and that what makes it exciting to watch. As the show is discontinued after season 3, the death of Pablo Escobar. It is rebooted in 2018 under the new title Narcos: Mexico.
Cast: Pedro Pascal, Wagner Moura, Boyd Holbrook
Number of Seasons: 3
Mindhunter
From an Oscar-nominated director David Fincher we expect a good show. But this he hasn't surprised us with what we have expected. The show set in 1977 where the FBI couldn't catch a criminal. So how do we catch criminals? Understanding and analyzing the pattern of a criminal mind is the only way. The story revolves around two FBI agents asked to interview serial killers to learn what drives them to kill. Agent Bill Tench (Holt McCallany), Ford travels the country with Behavioral Science Unit to research on serial killers. Behavioral Science Unit gets inside the serial killer's mind to figure out how he thinks. Rather than torturing the criminal, these FBI agents get the nature of criminal psychology. This show is pretty damn interesting.
Cast: Jonathan Groff, Holt McCallany, Anna Torv
Number of Seasons: 2
Peaky blinders
Peaky Blinders is a British crime drama about a crime family, the Shelbys. The show set in the aftermath of first World war 1. Returning from war, Tommy Shelby (Cillian Murphy) he wishes to control Birmingham. To do this he sets out in the world of crime and stealing guns. Further, the show is focused on the Shelby family butting heads with police and other crime families. It one of the compelling shows on Netflix. The show is based on the real 19th-century gang with the same name, who works in the crime world city .peaky blinders are the most beautiful shot show with brilliant cinematography.
Cast: Cillian Murphy, Paul Anderson, Helen McCrory
Number of Seasons: 7
The End of F***ing World
Charlie Covell Netflix show story is unlikely to ever exist. A self-described psychopath embarks on a journey just to kill her. James and Alyssa travel to the world to find her father that left her when she was a child. On the other James sole purpose is to explore killing humans rather than animals. The quest in their journey follows some quite violent events. Two characters who are opposite, Alyssa one of the popular girls in the school, and no one knows James existed in school. It's quite to say that only James is a psychopath, some viewers find Alyssa mentally disturbed. With Dark comedy and James plot to kill Alyssa, you will find it amusing.
Cast: Jessica Barden, Alex Lawther, Steve Oram
Number of Seasons: 2
Money Heist
Netflix heist crime drama tv show breaks the internet with maximum viewership on the latest season. Based on the crime genre, a group of criminals plans to execute a perfect and largest robbery ever taken place.2.4 billion euros from the Royal Mint of Spain and 3 billion on Bank of Spain. The robbery is led by the professor (Álvaro Morte), who is the mind behind both the robberies.8?4 IMDb rating and 91 percent rotten tomatoes, the show is very well appreciated by the audience. If you are looking for a crime drama show you should watch try it.
Cast: Úrsula Corberó, Álvaro Morte, Itziar Ituño
Number of season:4
Read More -Tom hardy greatest movies of all time
Netflix Fantasy Series
The Witcher
The Man of steal 'Superman' Henry Cavill is the prime star of this Netflix original web show. Based on the Polish literature adaptation shows us Mutant Witcher Geralt of Rivia (played by Henry Cavill) who kills monsters for money. With an 8.3 IMDb rating, the show is appreciated by the audience. The series follows a dramatic destiny oriented where orphan princess, magician land Geralt lives are interlinked. Three timelines are discussed in the first season with each followed a story of the main character.
But Now all the timeline stories are completed and we can't wait to see what Season will offer. Asif you love this show you'll be excited to know that Netflix announced that they are making an anime movie set in The Witcher universe, titled The Witcher: Nightmare of the World.
Cast: Henry Cavill, Freya Allan, Anya Chalotra
Number of Seasons: 2
The Haunting of Hill House
With only one season this show made a huge chunk of headlines. Super freaky shows that give the audience goosebumps in every scene. The plot of the series is disturbing. When Hugh Crain (Henry Thomas) leaves his wife and his gothic mansion behind, with his children. On that ominous night Olivia (Carla Gugino), Olivia dies that night, and her death ruled a suicide. But the story doesn't end here. The trauma of that night haunts every child until they move back to the mansion. Also, there are some very real ghosts haunting the mansion that made this family hell.
The first season is based on the 1959 novel by Shirley Jackson with the same title. According to some reports Netflix maybe featuring the second season under a new title 'The Haunting of Bly Manor'. The second show will have a different cast as per the reports.
Cast: Henry Thomas, Oliver Jackson-Cohen, Kate Siegel
Number of Seasons: 2
Altered Carbon
Based on Richard K. Morgan cyberpunk Novel with the same name. It is one of the best adaptation of any novel in the entire tv show history. Set in 300 years in the future, Altered Carbon anticipates the consequences of death not permanent. In the future humanity has found a way to download it's a memory to computers. Leading to this humans become immortal – if they are wealthy. Takeshi Kovacs (Joel Kinnaman), a soldier who comes back to life in with the help of Laurens Bancroft (James Purefoy).He wishes to find the person that killed his previous body.
The show has wonderful visuals and with a lot of twists and you can't predict what gonna happen at any time.
Cast: Chris Chris Conner, Renée Elise Goldsberry, Will Yun Lee
Number of Seasons: 2
Daredevil
Adaptation of Marvel Superhero Comic book Daredevil produced by Marvel and airs on Netflix right now. What can we do if are blind? Normal blind people use senses to walk or read. But nobody can think that a blind person can fight. But not our hero, he manages to overcome these limitations and master his senses while being blind. He fights criminals by being Lawyer at day and vigilante at night. All three seasons are a masterpiece with exotic performance s by Charlie Cox. There are superhero TV series like an arrow, the flash but this show is irreplaceable.
Cast: Charlie Cox, Deborah Ann Woll
Number of seasons : 3
Lucifer
What will happen if the devil leaves hell and live among us? Based on this phenomenon Tom Kapinos come up with Lucifer. It an unlikely story that devil king Lucifer abandons hell and works for a police consultant for LAPD Los Angeles. The story is kind of a stretch on hell, heaven, god, and demons.
Tom Ellis our devil king Lucifer Morningstar runs his nightclub and enjoying his vacation. But some things never change, the devil king always loves to punish people for their crimes and he sure will do that on earth. With the little help from Detective Chloe Decker (Lauren German). It's not an original Netflix series but now it is available on Netflix.
Cast: Tom Ellis, Lauren German
Number of seasons: 4
Lost in space
Lost in space takes us into a deep space, where we see the family following the adventures in space. The science-fictional show is based on the 1965 series under the same title. Family of space colonists, Robinson's crash on a remote alien planet. Under dangerous situations, the family rise and fight against every odd to stay alive that gives the audience goosebumps. Every character in the entire show has given a solid performance, especially teen stars. The show comes with a twist and turns that make the audience to never take eyes to from the screen. The new season of this Netflix series , streaming in 2020.
Cast: Molly Parker, Toby Stephens, Maxwell Jenkins
Number of season:2
Stranger Things
Nobody could have seen it coming! The Group of teens made it the biggest hit show ever created by Netflix. This supernatural flick set in 1980 could hook you completely, filled with intrigue and horror. This Drama Netflix series based on the life of a young boy who disappeared. His family and friends will do everything to find him but soon they find themselves with supernatural forces. As the season's pass, new mysteries, and strange supernatural elements are discovered in this fantasy, horror, drama Netflix series.
Cast: Winona Ryder, David Harbour, Millie Bobby Brown, Gaten Matarazzo
Number of season:3