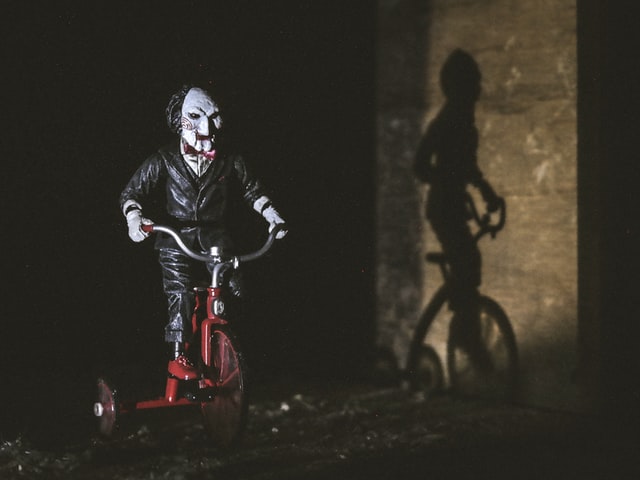 Whether you are a supernatural believer or just looking for a good thriller tv show to get your blood racing then you are at the right place. our team has created the list of some best scary tv shows of all time. From long-running Supernatural and American Horror story to new Netflix tv-shows like Dark that introduce you to a new horrifying, scary world of cinema. If you are new to the Horror genre, then we suggest you first watch Supernatural or American Horror story because it will build your interest and keep you hooked for a long time.
Supernatural
The long-running horror tv show Supernatural is going towards the longest tv series ever. Most handsome cast in the horror genre with Jared Padalecki and Jensen Ackles, brother's who eliminate monsters and demons. The show is now in its 15 seasons and nothing is stopping it. It's long-running 15 seasons tell us what a spectacular tv show it is. If you haven't watched it already, it is a long way to get hooked.
Cast: Jared Padalecki, Jensen Ackles
Number of Seasons:15
Read More – What to watch in 2020
American Horror Story
Murder House, Asylum, Coven, Freak Show, Disturbing. The American horror story is getting scarier with every new season. New cast, horrifying place in the corners of America and freak show that never ends. Different episodes are scary and get the hell out of the audience. The Coat Hanger: Asylum is one of the episodes that manage to get the best scary tv show episode in the entire American horror story tv show.
Cast: Lady Gaga, Kathy Bates, Angela Bassett
Number of Seasons: 9
The Haunting of Hill House
With only one season this show made a huge chunk of headlines. Super freaky shows that give the audience goosebumps in every scene. The plot of the series is disturbing. When Hugh Crain (Henry Thomas) leaves his wife and his gothic mansion behind, with his children. On that ominous night Olivia (Carla Gugino), Olivia dies that night, and her death ruled a suicide. But the story doesn't end here. The trauma of that night haunts every child until they move back to the mansion. Also, there are some very real ghosts haunting the mansion that made this family hell.
The first season is based on the 1959 novel by Shirley Jackson with the same title. According to some reports Netflix maybe featuring the second season under a new title 'The Haunting of Bly Manor'. The second show will have a different cast as per the reports.
Cast: Henry Thomas, Oliver Jackson-Cohen, Kate Siegel
Number of Seasons: 2
Dark
Obviously, With similar similarities, we have  Stranger things on our list. But what makes this show on our list? The show has more dark humor and horrifying at the same time. The plot is complex with family drama and supernatural elements. The story revolves around four families that have a connection to the town history. The disappearance of two children creates a lot of spooky things inside these families. One of the different things that show follows time travel and shows us that every event is gonna happen no matter the circumstances.
Cast: Karoline Eichhorn, Louis Hofmann, Jördis Triebel
Number of Seasons: 2
Read More –Gangster movies better than "The Irishman"
Stranger Things
Nobody could have seen it coming! The Group of teens made it the biggest hit show ever created by Netflix. This Drama Netflix series based on the life of a young boy who disappeared. His family and friends will do everything to find him but soon they find themselves with supernatural forces. As the season's pass, new mysteries, and strange supernatural elements are discovered in this fantasy, horror, drama Netflix series. This supernatural flick set in 1980 could hook you completely, filled with intrigue and horror.
Cast: Winona Ryder, David Harbour, Millie Bobby Brown, Gaten Matarazzo
Number of season:3
Black Mirror
We know this show doesn't have demons, supernatural elements, so why it is scary! The intensity of watching this give goosebumps and possibly with some horrifying scenes. We question ourselves every day how much did technology could manipulate humans. Netflix has come up with a show with the same agenda, the lives of a group of people and technology manipulating their behavior. Charlie Brooker's anthology Netflix series showed that today's society changed behavior from technology. Each episode, we experience the effect of technology on human personality. There are positive and negative aspects of the show. The audience finds it very comforting with the positive views. There is one little twist every episode turns headed towards a dystopian fiction.
Cast: Daniel Lapaine, Hannah John-Kamen, Michaela Coel
Number of Seasons: 5
Ozark
The crime genre is scary as hell, watching violence, blood pouring everywhere could get anyone scared. The Crime thriller drama series created by Bill Dubuque stars Jason Bateman as Marty Byrde. Marty is on the run from Mexican drug lord after a money-laundering scheme goes wrong. With two kids and a wife, he has to do everything in his power to keep them safe. A father can go to any limits for the sake of his family. Its no merely a family drama  Netflix series. It shows the real consequences of getting in bed a drug lord. Since it's release in 2017 it is been compared to breaking bad.
Both shows have some kind of the same perspective story. A Normal man gets pulled in the crime world for the sake of his family and later realizes he has a knack for it. All three seasons are a blockbuster with a tremendous viewership. It's not officially renewed for season 4 but we think Netflix will make it.
Cast: Jason Bateman, Laura Linney, Sofia Hublitz
Number of Seasons: 3
Read More –23 Best Netflix series in 2020
Russian Doll
It is one of the most compelling and terrifying shows on Netflix. Emmy-nominated actress Natasha Lyonne stared as Nadia who keeps living her 36th birthday party again and dying at the end. It's like she is in a surreal time loop. She also started in the watched Netflix show Orange is the new black. The dark comedy show takes an edge with hilarious situations and detail-oriented scenes. Netflix announced the Russian Doll series is renewed for a second season in 2020. With an original concept make this a show binge-worthy. There is nothing more scary show we have encountered in 2019.
Cast: Natasha Lyonne, Charlie Barnett, Greta Lee
Number of Seasons: 2
The Witcher
The Man of steal 'Superman' Henry Cavill is the prime star of this Netflix original web show. Based on the Polish literature adaptation shows us Mutant Witcher Geralt of Rivia (played by Henry Cavill) who kills monsters for money. The show is appreciated by the audience. The series follows a dramatic destiny oriented where orphan princess, magician land Geralt lives are interlinked. Three timelines are discussed in the first season with each followed a story of the main character. Give it a watch and you'll see why Henry Cavill joined the beat scary tv show on Netflix right now.
Cast: Henry Cavill, Freya Allan, Anya Chalotra
Number of Seasons: 2
Dexter
Michael C. Hall plays Dexter, a serial killer who kills other killers. If you've watched this show, you know that it doesn't contain demons, ghosts, or any other supernatural elements. The scary part is how a serial killer lives among the people. A serial killer at night and a forensic analyst in the Police Department. The homicidal maniac killing people, nothing can get scarier than that.
Cast: Michael C. Hall, Jennifer Carpenter
Number of Seasons: 8
Editor's Recommendations  –
Worst Movie Sequels that ruined a great franchise for the audience
Best Romantic Movies to watch with your partner