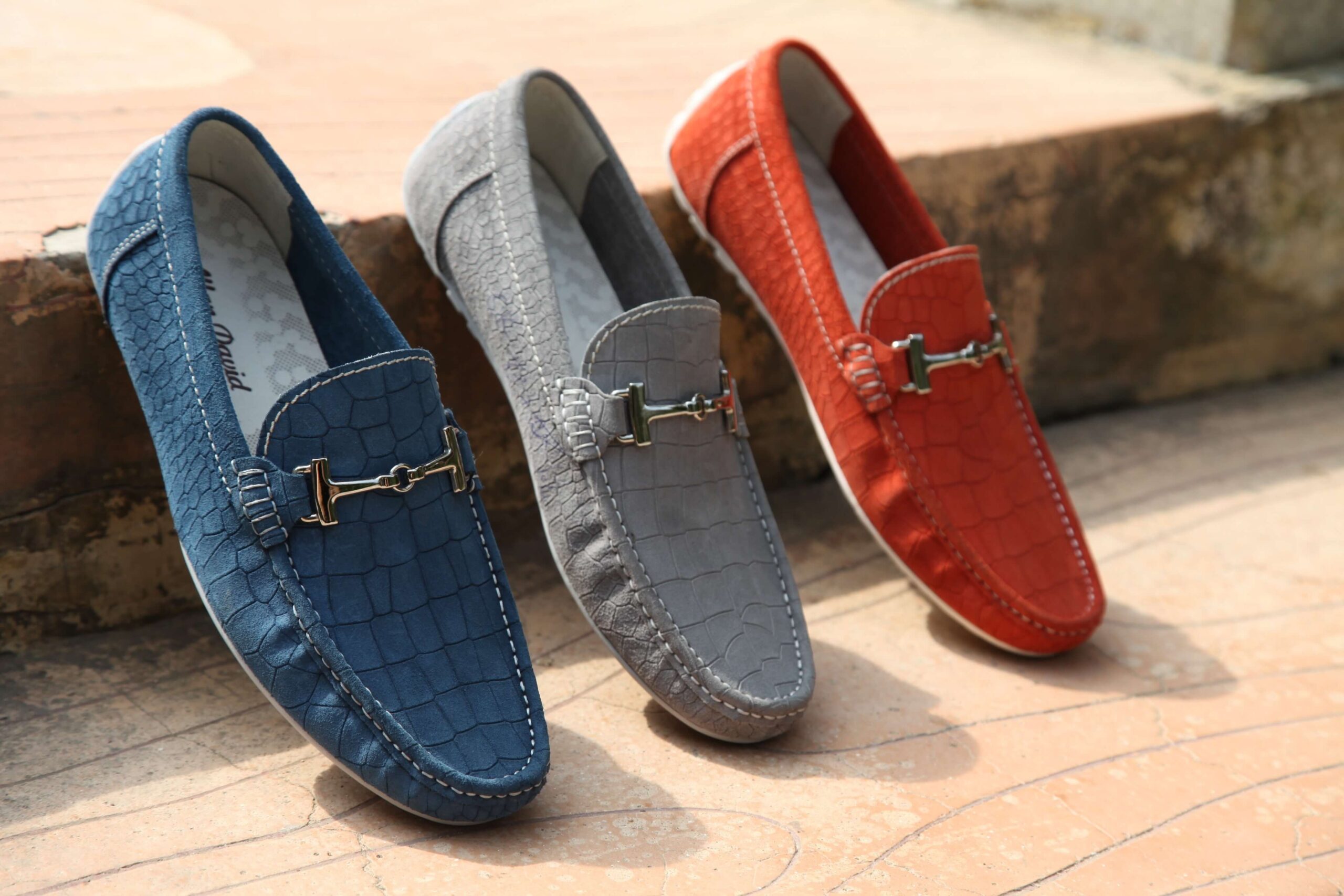 Every man who is into fashion should know about loafers. Because loafers for men is considered one of the stylish shoes available in the market. When you walk in a room of people, wearing loafers, everyone will notice you as fashionable men. But why styling your shoes is important? It is all about the first impression. Yes, anyone notices you they will first check your shoes even before your outfit.
What are loafers?
Loafers are perfect shoes for summer. Loafers for men is considered one of the versatile shoes in the market. You can wear them with formals like suits, you can wear it with casual outfits or shorts. They work perfectly with any outfit. Loafers come in various variety of materials and colors. Loafers are generally shoes that you can pull on and off without the laces. The shoes which have laces are not considered as loafers. It generally comes in leather material but it comes with suede material which gives it a funky look. Loafers work great for men's and have their variety in loafers for boys section also. It's a wide range of shoes which come in different styles.
Types of material
When it comes to shoes. One of the most common things to look in is material. What material defines? The good quality of the material has more durability. It can last you for many years and can save you some cash.
1 Leather
Leather is one of the common and best materials for shoes. Loafers for men also carry leather material. Leather material gives a shiny look to loafers and works great with formal dresses. You can also wear them at night party or event it works totally fine.
2 Suede
The suede material is a velvet material. Most of the men are afraid of suede material because they come off easily but if you choose a good quality suede, it works great and can last for years in your wardrobe. Suede material gives more of a rich look. If you are going to any high profile event, this should be your option to go.
3 Clothing Material
Clothing material is the lightest material in loafers for men list. This material gives more of a casual look and works great if you are chilling at home or going to the movie. Never wear clothing material loafers with formals.
4 Synthetic Rubber Material
This is also casual wear but you can wear these with a pair of jeans or joggers. Synthetic material is a low budget material but it works great if you buy perfect cut with perfect color.
How to style loafers for men?
Collar T-shirt or shirt
You can wear loafers with collar T-shirts or shirts. But one thing to keep in mind when you wear them with T-SHIRT is, always go with a dark plane t-shirt. It will give a formal look to your outfit. Never wear loafers with a printed t-shirt or shirts, it will fade its charm.
Long pants
Yes, you can wear them with short pants also but long pants work great for all types of loafers. If you are wearing it with a short the point to keep in mind is that you can wear only synthetic, clothing loafers. You cannot wear leather loafers with shorts it will work opposite for you.
Matching
No one rule to make any outfit look outstanding is matching. Yes, you need to keep in mind the color you choose to match with your outfit. Also, make sure you match the combination of your loafers and watch, and you are ready to rock.
Socks rocks
Hygiene is the most important trait for fashion. A lot of guys make a mistake in this. They don't wear socks under loafers. But that is not the way to go with loafers. You can wear shirt ankle socks to avoid sweat and smell.
What loafers for men are the best option?
Every person is different and falls in different categories of loafers. There are mainly two categories of loafers from which you buy loafers. So basically what's your category? Let's discuss this.
Rainbow colors or natural colors
If you have clothes in your wardrobe, which belongs to this category. Which are basically green, yellow, brown more if nature Colors. Then your first option should be brown loafers. and the second option is the color that you don't have. But always give first priority to brown, if your wardrobe belongs to this category.
Urban Colors
One of the best colors you could have belongs to this category. Which are navy blue, white, black, or grey. These are the classic and cool colors that everyone should have in their wardrobe. If you belong to this category, your first priority should always be black loafers. And second, will be other colors that match your outfits.
Best Loafers for men
Penny loafers
Penny loafers are classic loafers. Which are in trend for over a hundred years. It first came out from Europe in the mid-1930s. If we talk about features, the first thing is you can put a penny in a front strap leather. The other quality feature about this loafer is, it has one piece of leather that goes around. Which makes it a quality product. But why is that? Because a large piece of leather to be used basically has to be unblemished. And will costs a higher price. This is the most versatile loafer you can have in your wardrobe. If you are going for an interview, this is the exact pair, you should be rocking. It gives more of a classy look to your outfit.
Drivers
Drivers are the product of one of the famous fashion giant Tom Ford. And this is one of the loafers that everyone should have in their wardrobe. They are padded and have a High cut. And covers your most of the feet. Drivers are designed basically for casual occasions. It has a nice belt on its strap, which gives it a cool and dazed look. They are the most comfortable loafers you could have.
Tassel loafers
Tassel loafers are the versatile loafers, you can rock them with suits, trousers, denim. They work perfectly great. Tassel loafers are thin and cover most of your feet area. They are super comfortable. You can wear them for a whole day without any problem.
Gucci Horse-bit
These are one of the best loafers on the list. It comes in colors but basically in brown shade. These are super comfortable and have a thin streamline below. Which makes it a classic loafer and one of the best in the history of loafers.
Moral code
This product is basically a combination of every shoe. You get a wingtip and moral stap on the top. It covers almost your whole feet. These loafers work great for a formal occasion in office or for interviews. It got a thick streamline.